Capellini with Fresh Ricotta, Roasted Garlic, Corn, and Herbs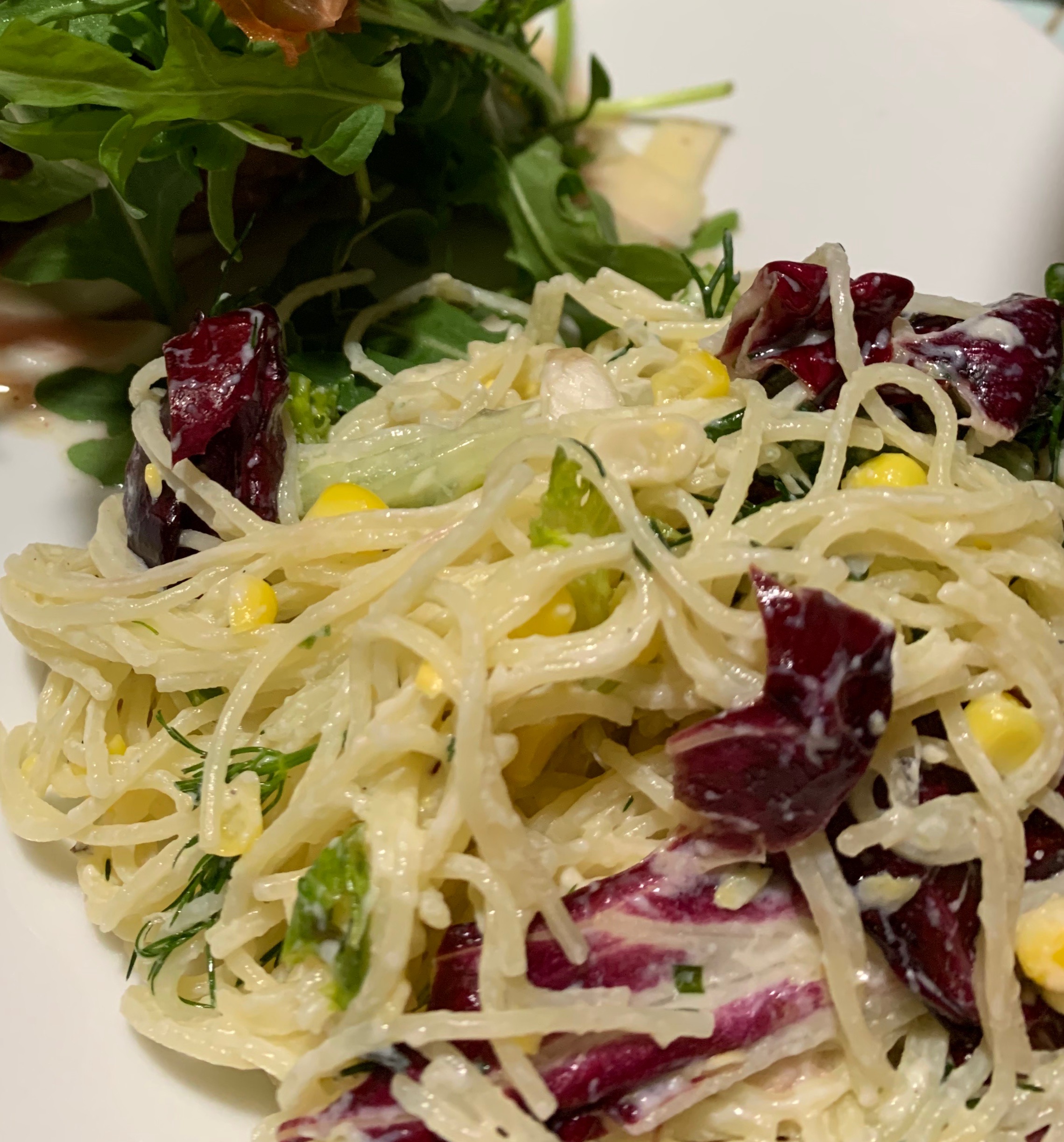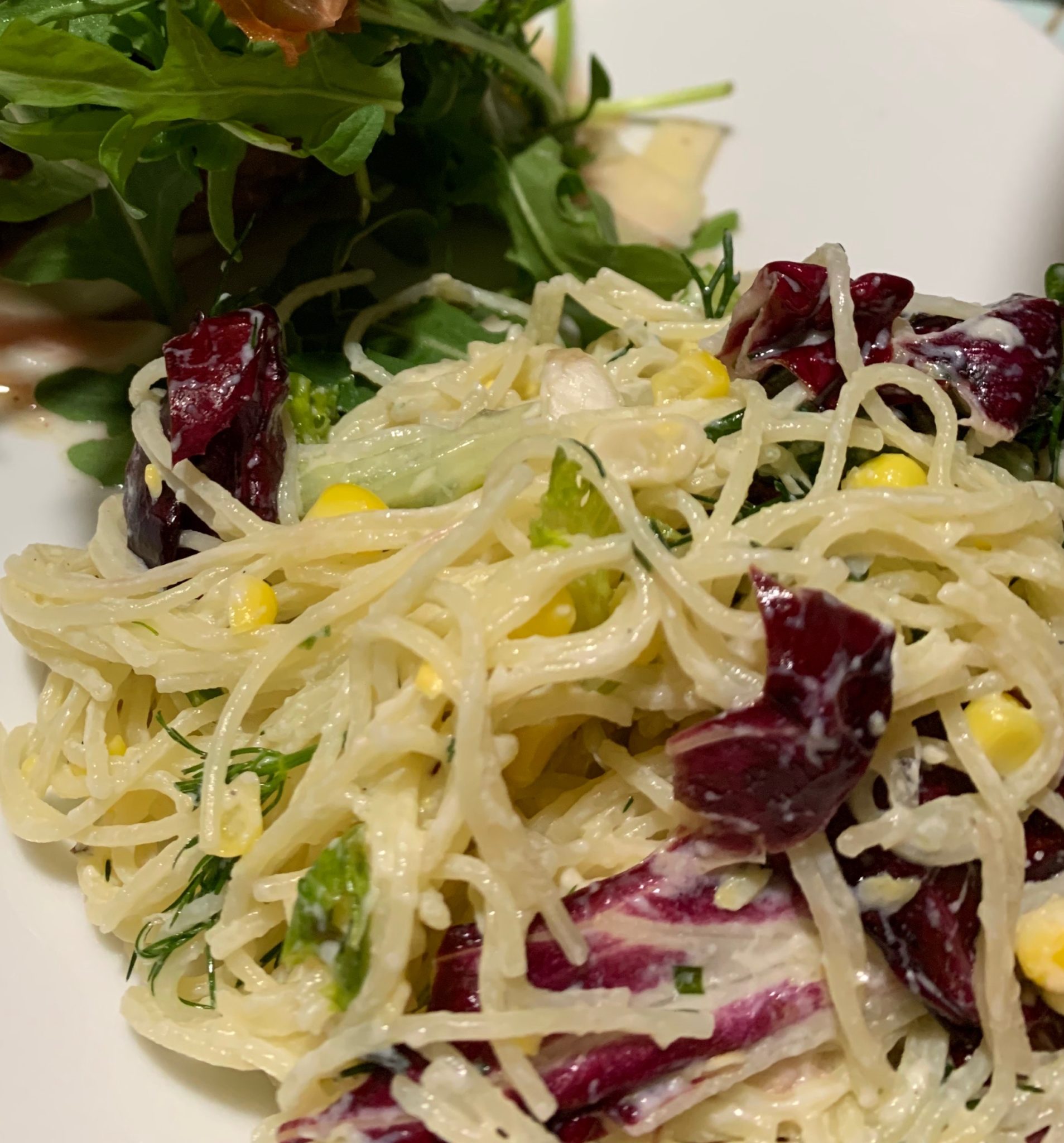 I stumbled across this recipe 12 years ago when I discovered that I could make my own ricotta cheese and that it was worth doing! Well maybe not worth it, but it's totally WORTH it! Confused? Let me explain. Ricotta cheese you buy in a grocery store is fine for lasagna, stuffed shells, and anything where it's mostly there for filling and body. It doesn't have much flavor though and that's where making your comes in. It tastes so much better than the store-bought stuff, but it also costs 2-3 times as much and that's why it's not worth $$ it, and yet it's totally yummy worth it. Oh and it's so easy, anybody who has ever watched a pot can do it!
The rest of this recipe is half salad, half pasta dish and 100% summer delicious!